I was in London the other week catching up with some friends. After lunching at the Borough Markets, they suggested we take a leisurely walk along the Thames to check out the amazing architecture and art at St Paul's Cathedral. Little did I know they had a sneaky plan. Little did I know I was being set-up as a pawn in their desire to hear piano music on the sidewalk.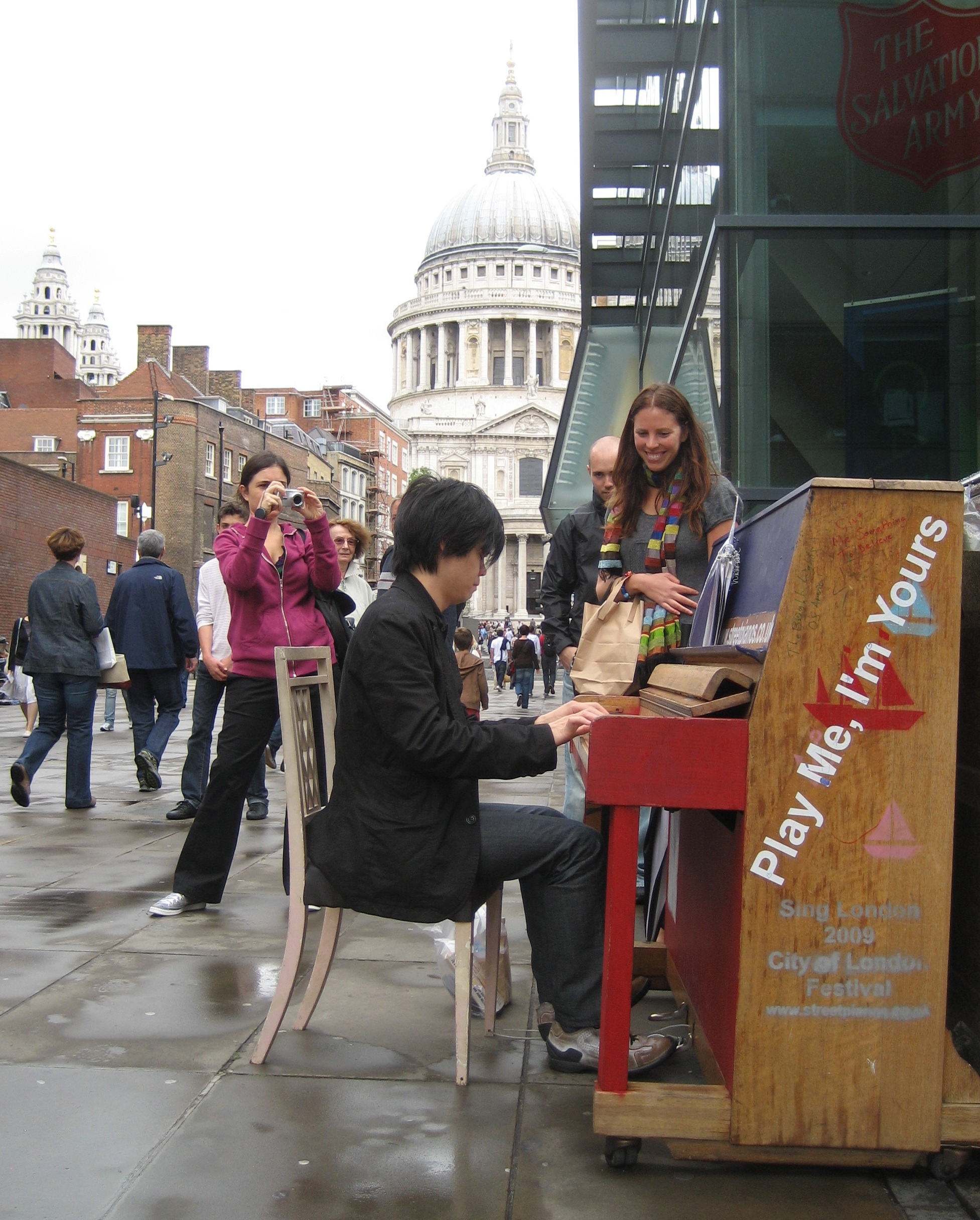 London, like other towns around the world, has installed a bunch of upright pianos around the city. They're located in popular areas such as Millenium Bridge and Soho Gardens, and they're free for the public to play. Given London's habit of grey drizzle, I'm not sure how long the pianos would last but sure enough, as we walked up the Bankside Jetty and onto Millenium Bridge the familiar object became larger and larger. I found myself trapped by three friends who forced me onto the piano stool. Not really sure what to do, I let go of my bag and found myself paying tribute to Queen Elizabeth II with God Save the Queen. I guess old habits die hard and even though Australia has had its own national anthem 1984, many Australians are still fond of Betty Windsor.
What a great idea: providing instruments in public spaces for the public to play! We already provide public furniture, amenities, maps, light posts; why not instruments?