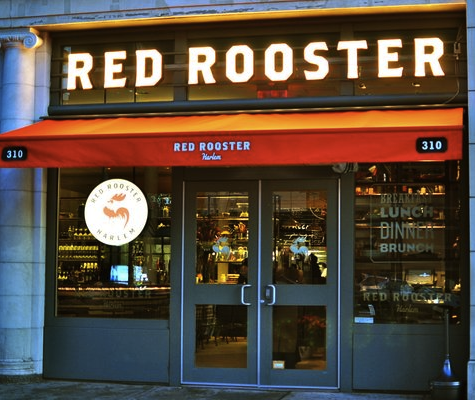 I've just tasted the best fried chicken ever. I kid you not: the batter was crisp and crunchy, making you want to bite and bite; the chicken was moist and tender, almost melting in your mouth; you just wanted to add more of the spicy seasoning from the shaker.
Last night, my brother and I dropped into Marcus Samuelsson's latest creation, Red Rooster Harlem, a restaurant serving classic American dishes with a twist. Not to be confused with the Australian fast-food franchise, Red Rooster Harlem is the newest restaurant in the area, and is hopefully leading a local renaissance of good restaurants.
The service was friendly and attentive. The ambience was relaxed, with cool tunes playing in the background and lots of animated chatter in the foreground. The cocktail list was interesting, a mix of old and new, making the most of a good range of infused liquor.
A Harlem local, Marcus Samuelsson was guest chef for Barack Obama's first state dinner. Born in Ethiopia, he grew up in Sweden, studying in Gothenburg before moving to New York where he served as executive chef of Aquavit, winning a stack of awards. More recently he won television's Top Chef Masters Season 2.
Marcus Samuelsson pays homage to the best in Southern cuisine with dishes such as a cheddar pastry apple cake, yet salutes his Nordic roots with the tempting gravalax and purple mustard. Both the smoked and salt cured salmon was fantastic. That said, the chicken was my favourite, so if you'd like to try the best fried chicken ever, head up to Red Rooster Harlem, and order the fried yard bird.